Chemtools Brand Products
Chemtools is a main Australian producer of patch items, cements, welding chemicals, airborne and mass ointments, cleaning chemicals and hardware fabrication that helps for the Welding, Industrial, Plumbing, Electronics, Automotive and Electrical commercial enterprises.
Chemtools put intensely into innovative work and their R&D group are ceaselessly trying the limits to guarantee the most recent and exceptional product offerings to make you're production and modificationa assignments easy.
All items fabricated by Chemtools are put through strict quality control systems and their scope of items are unrivaled by any of their opposition nationwide.
Their items are sold through dispersion all through Australia and abroad with Chemtools branch workplaces and distribution centers in New Zealand and Singapore.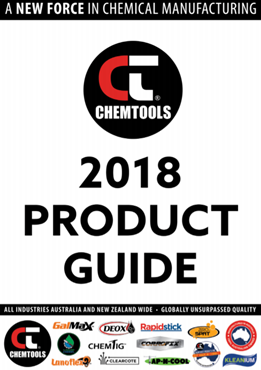 ---