Molytec Products
Molytec Australia is a family possessed Australian based organization which was set up in 1986 as a maker and supplier of greases and chemicals for the car, mechanical, mining and marine commercial enterprises.
Molytec's business possessed brands are: Molytec Performance Lubricants and Chemicals, Fleece Grease lanolin based ointments and liquids, Ultraloc Cyanoacrylate Adhesives and Industrial Anaerobic Threadlockers and Sealants, Supatape Self Fusing Silicone Wrap, Clearvu windscreen repair tars and DCM Chemicals, scope of Combat Coatings.
At Molytec Australia their point is to manufacture enduring and prosperous relationship with their clients together with a quality range of items moved down by their expert and devoted group of offers staff situated in Brisbane, Sydney and Melbourne who are completely dedicated to give the best conceivable administration to you and your customers Australia wide.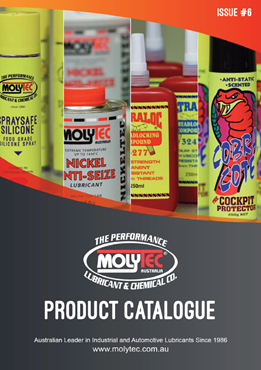 ---