Metabo Power Tools
Metabo produces power-tools & machinery for today's experts - who need to make sure they can depend on their hardware tomorrow. This dedication has made Metabo an easily recognized name in more than 100 nations. Metabo began 75 years back and focussed at first on assembling hand-held gear. These days Metabo fabricates devices for each possible application - from wood and metal work directly through to garden instruments.
In 1967 Metabo chose to set up in Australia. They started business and set up their head office in Melbourne and are now situated in every State & Territory in Australia.
Metabo is one of the few organisations who centre their business on tradies - building an expert device for experts. Their motto says it all - Invest in the best. Built in Germany, Metabo items are among the best on the market and truly have the oomph to go all the way.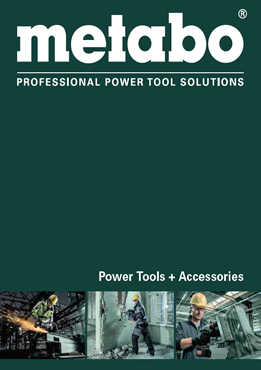 ---