Harris Products Group
In 1914, Joseph W. Harris established the J.W. Harris Company, spend significant time in the circulation and repair of specific parts for car and homestead vehicles. The organization later ventured into welding combinations and embellishments. In 1984, the organization bought Unibraze Corp., another welding and brazing filler metals organization, and they proceeded with their extension with the obtaining of Thermacote Welco Co. in 1993. Autobraze, a maker of accuracy brazing rings and return twists, was procured in 2005.
The Harris Products Group is a world pioneer in metal working items utilized as a part of the brazing, binding, welding, cutting and gas dispersion commercial enterprises. The organization was framed in 2006 with the merger of Harris Calorific, Inc., a maker of gas welding and cutting gear and gas regulation and conveyance frameworks, and the J.W. Harris Co., a producer of brazing and fastening composites and welding consumables.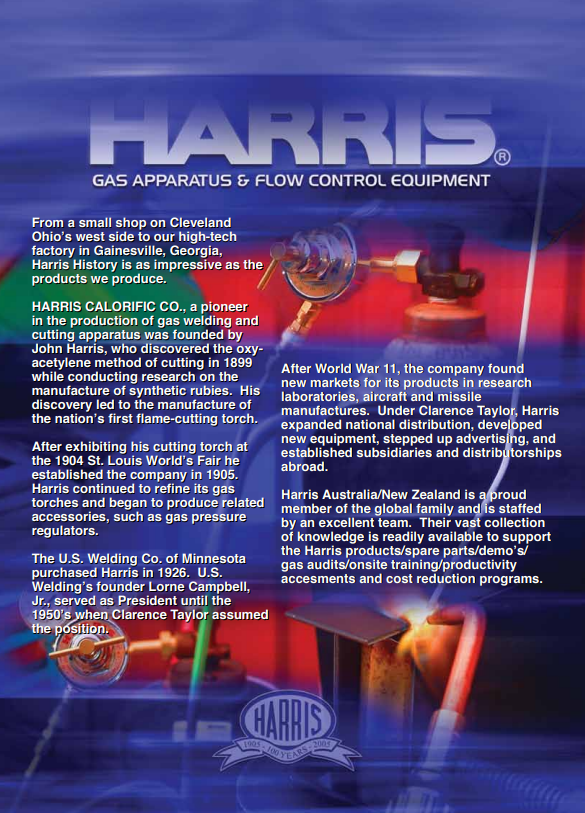 ---