Unimig Razorweld Products
Unimig is an Australian association registered business that was developed in 1985. Unimig offers a complete range of TIG and MIG welding, Plasma and Gas Cutting Gear, Welding Consumables and Spot Welding.
Unimig provide things that are of the highest quality, offer more benefits and development which excelled from other related items that are provided by their rivals. Uni mig's pledge is to change for development, use the most recent improvement and propose that we now offer the Australian sector a wide variety of Mig, Tig, Arc, Plasma cutting and Spot welding machines. In addition, we provide careful extent of welding consumables to suit the strength of our responsibility. Our product capacity empowers us to give all welding essentials from home handyman to overwhelming mechanical applications.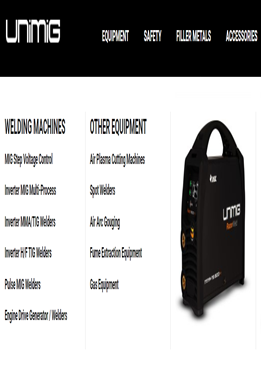 ---